The classic batwing sleeve style, I just have this unexplained love for it. I think it's because it can perfectly complement the arms and adds an innate touch of elegance when worn! The yarn is knitted with great elasticity, providing a soft and flexible feel, allowing free movement without any constraints. The boat neck reveals a hint of the collarbone, giving a subtle sexy and stylish look, all while maintaining a simple and understated design.
Batwing sleeves paired with soft and comfortable knitting technique.
Simple and neat horizontal ribbing.
Boat neck enhances the neckline.
Designed in Taiwan and produced in limited quantities.
| Material |
73%亞克力Acrylic
26%尼龍Nylon 
1%彈性纖維Elastic 
| Size |
Free size (cm) 
Shoulder x Chest x Length x Sleeves
Drop Shoulder X 72 X 59 X 72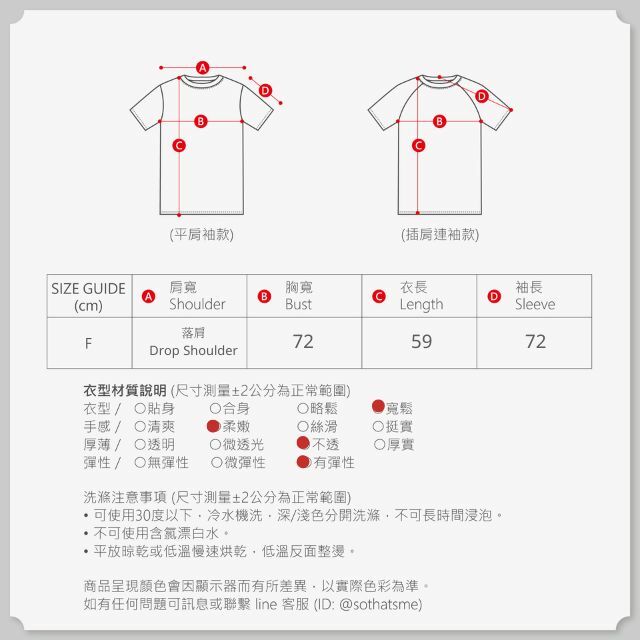 | Care |
Machine wash cold
Non-chlorine bleach when necessary
Tumble dry low
Iron on low
Do not dry clean
| Model Reference |
Height: 167 cm,Weight:50 KG, Free size